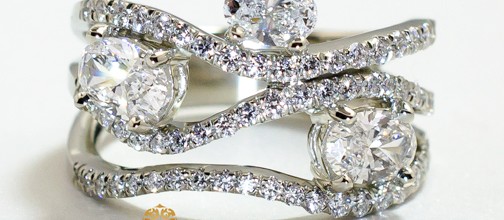 Many people believe that if a piece of custom designed jewellery is crafted then it must be costly.  In my experience, my clients' time is precious and running around from store to store looking for that "perfect something" can lead to frustration and hours of wasted time.
I will work with you by telephone, e-mail, skype or face to face to design your perfect gift from wedding bands to engagement rings, earrings, pendants and cuff links. Anything you can imagine may be created in your choice of gold, silver or platinum.
I look forward to helping you deliver that perfect something for all of the special people in your life!
Contact me for your personal consultation (604) 842-4123
A unique custom designed jewellery gift from Angela Betteridge Jewellery will always help you stand out.
Angela