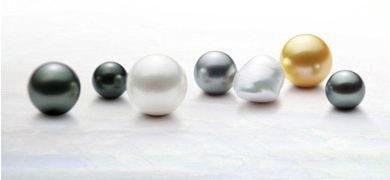 When I was much younger I believed that pearls were the domain of grandmothers and great aunts, the go-to necklace for stately figures – think Jackie Kennedy and her signature pearls. Now that I am not as young, and a little more worldly, I have come to appreciate the true beauty of pearls.
Nature has a way of providing us with magnificent jewels and gemstones and pearl is perhaps one of the most fascinating. Grown in a live oyster and then harvested, pearls grow in a number of shapes, sizes and colours. From the exotic Tahitian pearl with its dark, metallic lustre, the South Sea pearl with its warm, golden glow to the pristine white or cream Akoya pearl which always looks so beautiful on a bride on her wedding day.
Don't wait until you're older to appreciate the natural beauty of pearls – there truly is a pearl for every occasion in life so embrace them now, they actually get better with age!
Angela