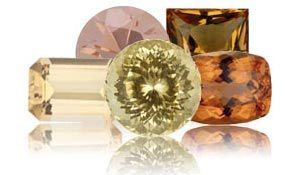 Like the Fall leaves, the colours of November's birthstones of Citrine and Topaz echo the foliage all around us at this time of year.
Mother nature strips off her wardrobe and prepares for the next season, showering us in leaves that remind me of pennies from heaven.
Choose from an array of Autumnal hues of yellow, orange, russet, red and brown.
I have gorgeous citrine and topaz gemstones to update your Fall wardrobe.
Send me an e-mail and book an appointment to pick out your Fall fashion update.
Angela