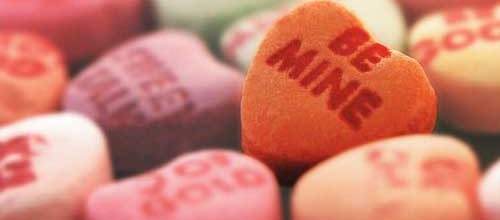 Valentine's Day can be a love it or hate it type of feast with hearts bursting with joy or broken into pieces. Whichever side you're on this year it's worth remembering some of your good Valentine's Day celebrations of years past.
I remember living in the Middle East as a child and attending an American school, every child gave every other child a "Valentine". Some parents even baked cookies and those were passed out to a favourite sweetheart. Bear in mind I was only six years old at the time but this early exposure to the ritual has clearly stuck with me over the years.
I made a Valentine for my father one year, I found scraps of white satin and a heart-shaped plastic gem and glued these onto a piece of cereal packet that I cut into a heart shape, albeit a bit crooked. He said he was delighted…that's the love between a parent and a child for you!
As a teenager I received a quilted, padded, boxed Valentine card from a boy at high school, those were absolutely luxurious and had to be shopped for well in advance to get the right one, he wrote a pretty nice verse in it too, I think he had enlisted some help there.
A recent telephone call had a gentlemen asking me for a "simple heart-shaped ruby ring". This call came two days before Christmas and sadly I was unable to help him – timing being the paramount reason and it's almost impossible to find a beautiful heart-shaped ruby. For fun I did a bit of internet searching and came across a couple of exemplary specimens sold at auction but nothing of any merit through other channels.
Where am I going with all of this? Don't wait until Thursday the 13th to decide on what to make or gift, plan ahead a little and see the joy on a sweetheart's face on Friday the 14th as you make their heart burst with love.
Angela