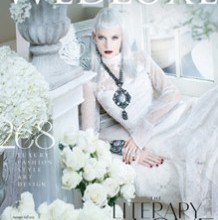 WedLuxe Summer Fall 2015 is on newsstands now!
Featuring Angela Betteridge Jewellery and Anne Sportun Rose Gold rings.
Readers logging in to the webpage link shown on the ad will receive a very special offer on their Anne Sportun ring purchase.
Take a look at the WedLuxe website for some fabulous wedding planning inspiration.