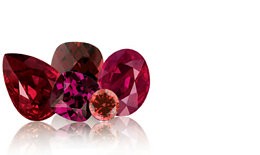 July is known for its red hot summer days so celebrate with the fiery red Ruby birthstone.
I love the heat and passion of Ruby and this beautiful Ruby Wrap Bracelet by Anne Sportun does not disappoint. This fabulous piece wraps around the wrist and drapes and layers with gorgeous 18 karat yellow gold hex beads. The Ruby Wrap Bracelet with clasp and tied extension is artfully made with hand craftsmanship and luxurious texture.
Wear it as a bracelet or a necklace and do double duty and add extra versatility to your jewellery wardrobe.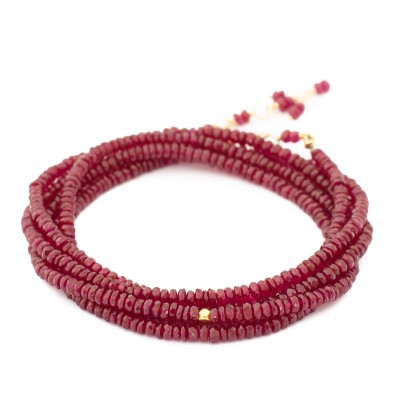 Each piece of Anne Sportun Fine Jewellery is carefully handmade by a team of goldsmiths, ensuring both the beauty and integrity of the piece.
Angela